The Mercury Bay Club was established in 1974.
Our Motto:
Friendship & Fellowship
The Mercury Bay Club Inc. was opened in 1976 with object of promoting friendship, entertainment and sporting facilities for members. The club plays a major role in the Whitianga community by hosting community meetings and providing an available venue with catering for many functions. The clubs current membership stands at around 1600.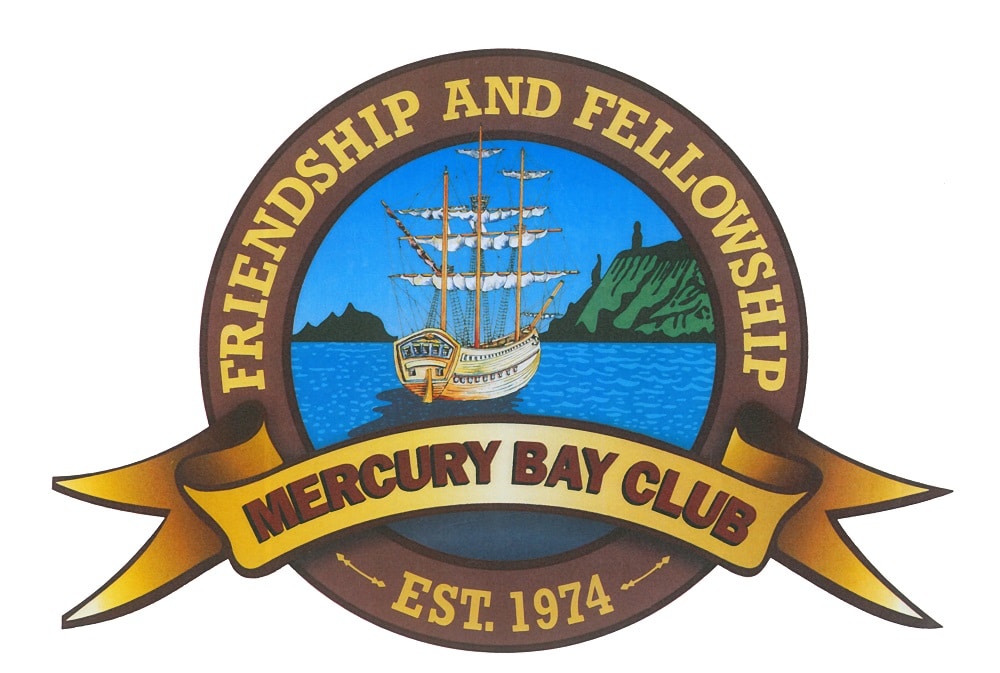 Mercury Bay Club's Crest depicts Captain Cook's ship Endeavour at anchor in Mercury Bay.
The transit of Mercury was observed from the Purangi River mouth.
Incorporated in the Crest is the Club's Motto "Friendship and Fellowship"
CLUB POEM BY BARBARA REID
Way back in '72
the R.S.A. felt need to review
a new location and their revenue
Meetings were held
the committee elected
plans agreed and projected
'74 was club incorporation
650 was the new population
Doors were opened in '76
Friendship and Fellowship being the fix
To date we have more than doubled our size
Mercury Bay's most valued prize
Come and join us, you will see
Friendship and Fellowship being our key.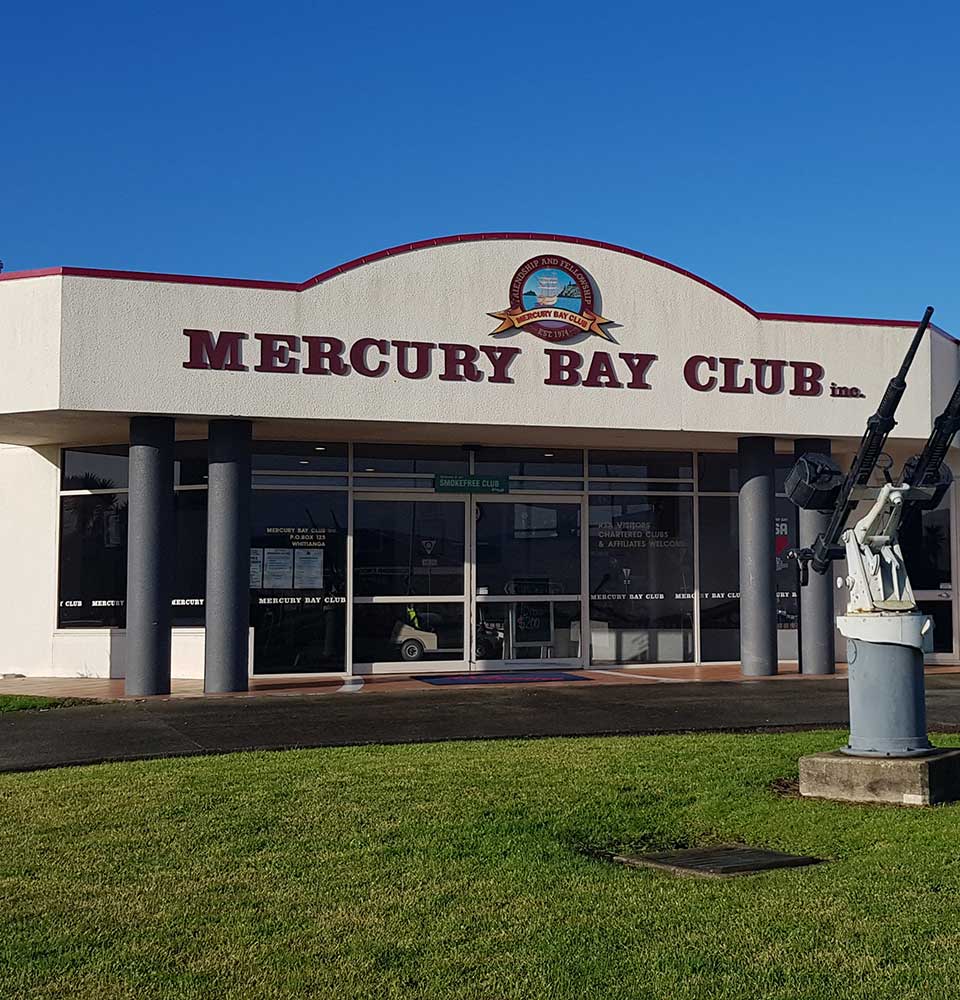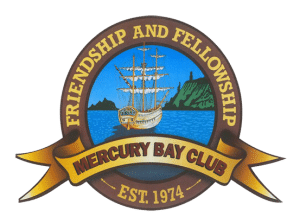 Linda Fraser
Club President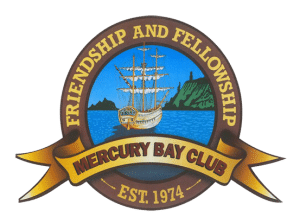 Bob Forrest
Vice President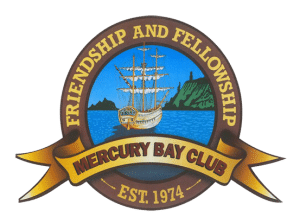 Trevor Fraser
Vice President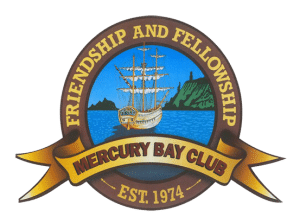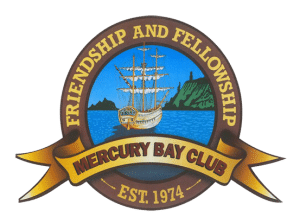 Trish Cunningham
Committee
Charlie Cunningham
Committee
Kelvin Conaghan
Committee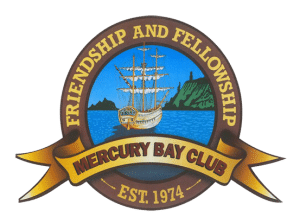 Address
69 Cook Drive
Whitianga 3510
Call Us
(+64) 7 866 5576 (Ph)
(+64) 7 866 2444 (Fx)
Email Us
info@mercurybayclub.co.nz