The Club Restaurant – A Perfect Venue for You
Our restaurant is a fabulous place to dine with delicious food and great club prices. Come along and relax in a warm and friendly environment while the kids enjoy the play area.
Our restaurant offers a variety of food along with bar snacks and a children's menu. We also offer catering both on-site and off-site so please don't hesitate to contact us for all your catering requirements.
Restaurant:
Dinner Tue – Sat from 5.30pm – 8.30pm
Lunch Tue – Fri 12pm – 2pm & Sat 11am-1pm (will reopen from level 1)
PH: 866 5576 Ext 6
E: kitchen@mercurybayclub.co.nz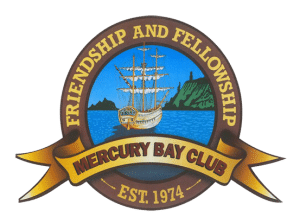 Address
69 Cook Drive
Whitianga 3510
Call Us
(+64) 7 866 5576 (Ph)
(+64) 7 866 2444 (Fx)
Email Us
info@mercurybayclub.co.nz